About //
OK. A little informal, from the heart bio.

Let's see... I currently live just outside Washington D.C. with Erin, my wife of 20 some years (figure of speech, I do know the exact number :), and our three world-changer children (Lauren, Brooks, and Pierz). God moved us here from Nashville, TN in the summer of '05 to Direct the Worship Arts & Technical departments at Damascus Road Community Church in Damascus, MD.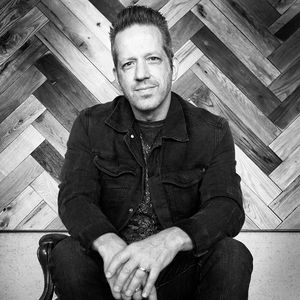 I say that God moved us because we really didn't want to leave Nashville. We were working hard at what we felt we were to focus on in that season in our relationship, careers, and family, and we were committed to staying with it. But, when the offer came and we went to MD for a visit, we knew at the depths of our hearts it was more of an appointed thing - something we had to do. A clear part of our faith journey.
Hard as it was to let go of our Nashville community and plans, we knew it was the right thing. Of course, each new opportunity offers up its own set of challenges, and the move presented its fair share, but we had a good four-year stretch at DRCC and are now directing the worship and tech departments at Cornerstone Fellowship Church in Frederick, MD. Like the bands and singers at Damascus Church, along with my writing and artist efforts, I now work with a great bunch of gifted musicians who move powerfully in spontaneous playing/singing. Makes for some very meaningful and enjoyable times.

A few words about Nashville - overall, we were in Nashville for a good stretch where I traveled the world singing and playing, while working in and around the music industry (signed and independent), and spent way too much time trying to gain the support of a system I didn't respect – hmm. Overall, I traveled vocationally for about 15 years on the road playing concerts at festivals, conferences, colleges, coffee houses, churches, etc.; did the staff writer/record deal route and so on – a great stretch, though very much like real life – both really fun, and really hard. Regardless of the challenges, I'm very grateful for the trade experience and lessons learned. In total, I've been blessed with the opportunity to see the world and gain a broadened cultural worldview, for music has taken me to many diverse places throughout the US, Canada, South Africa, Australia, New Zealand, Hawaii, Europe, Singapore, Malaysia, and others.

Songs. I've spent years learning the craft of songwriting, and am committed to ongoing growth. I usually have several tunes under construction at any given time, my favorite usually being the one I'm writing, or have recently written. While I can and do write as a discipline, I prefer to do so via inspiration and life-pondering, the fruit of these usually happening more in seasons. Singer/songwriter Gary Chapman once said to me, "Try to write only those songs that need to be written." I've taken that to heart – so my songs tend to take shape slowly most of the time (of course, it could also be because I'm a bit slow... :). For inspiration, I read, listen and watch – life, people, my family, friends, etc. Then, when the time is right, the heart of the song is ready and it usually turns out stronger overall.

These past few years, especially, I've been writing a lot of relationship oriented songs geared toward inspiring vision and hope, with the intent of helping people persevere through the hard stuff of relationships in order to get to the great stuff (a process that also builds character along the way, if you keep your heart humble). The first-fruit of that effort was the son g and video, Inseparable. From there, the collection of songs led us to develop a relationship-inspiring date night and marriage enrichment conference called, Inseparable Lives Concert Soirée & Marriage Workshop (fun-shop) and the founding of www.inseparablelives.com. We're still in the formative stages, as this is a long term, life-work project with lots of variables. (Hope you can join us some time.)

Anyway, along with creating what I hope is timeless and compelling art, I find great delight in conversing about things that count – like, the pursuit of becoming a more gracious, patient and giving person, learning to find and agree with God's view when things I see in my life and around me look really bad, getting past my own wants and selfish ambitions in an effort to serve someone else. Those are worthy topics.

I also love being with my family and friends, laughing until my stomach aches and the tears flow, Johnny English (Mr. Bean) tends to do that for me, so does my wife (not that they look or act anything alike...). Oh, yeah, and I love to eat. Not just eat, I mean EEEEEAT! (Though I don't go for it too often.) Boy, my taste buds are a true blessing (or a curse depending on what's on the menu). On the flip side, along with my love for eating is a passion for staying in shape – stewarding the health thing. Gotta do it, cause along with keeping my heart strong, it also helps keep my mind in tact (Ok, I'm an arguable case). Though each passing year brings a little more age, I'm committed to not accepting an expanding middle and high cholesterol along with it - giving it my best anyway.

Well, this is long. Better stop. Catch ya later.

ONE PAGE (OVERVIEW)